As Earth Intended
Our family's journey to healthy living. When we decided we were going to make some changes in our families way of living, we started by drastically changing our way of eating by only bringing whole organic clean foods into the house to prepare. Nothing processed in the house, ZIP. We all had something bothering us, whether it was asthma, being overweight, a constant side pain, repeated ear infections (monthly), whatever the ailment may have been, tiredness, fatigue, etc., we had to change our ways. After starting with changing our way of eating I started making our own products from toothpaste products to all purpose cleaner. As I did more and more research I realized that whatever you are breathing in from perfumes "fragrance", laundry detergent, and your everyday all purpose cleaner, not to mention it touching your skin, your biggest organ, its all has toxic ingredients. People use cleaner, body sprays, room deodorizers, and other products on a daily basis they shouldn't be harmful to our bodies. That's why we have great products to offer with the highest quality ingredients that aren't harmful to you.

​Since I have been using and making these products consistently and love making them, using them and feeling good about what I'm spraying around my family and pets, I'm confident you will love them as well. My passion is keeping my family healthy and because I care so much, I have decided to make it easier on the people and communities around me to make healthy clean non-toxic environmentally friendly products readily available for you to use in your home. Around your children and pets, not only will you be helping yourself you will be helping the people around you, making people aware and helping the environment. Our products are made with a lot of heart and compassion, not to mention the best high quality ingredients. We want you to breathe easy knowing these products aren't harming you to use them. The more you live As Earth Intended the better you will feel. Needless to say, there are the very rare occasion of an ear infection, no more asthma and taking inhaler medication, no more overweight issues, we feel healthier.
Powered by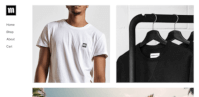 Create your own unique website with customizable templates.